I am so excited for today's post because it is the beginning of my Holiday Gift Guide Series. This is my first holiday  season to write about. I know there is a recession going on so I am going to find the best gifts for your money. Today, I searched for great gifts for the techie. They love gadgets, but they want to look good as well. Take a look at some of my findings!
I am cold natured so this item is perfect for me. It is an electric blanket that plugs into your computer. Smart right!? It comes in these 2 colors. You can wrap them around your legs or your shoulders. It is $30 at Shopintuition.com
I thought this laptop sleeve was pretty cute. It comes in 2 sizes: 14.1 inches and 15.4 inches. It is $36 at Fredflare.com
Juicy Couture made these adorable cases for your Blackberry and your iPhone. They each come in set of 3 for $58 at  Juicycouture.com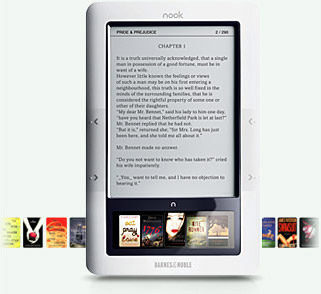 This is on my wish list this holiday season because I love to read. The Nook holds up to 1,500 books. You can download thousands of free books at Barnes and Noble. New books cost around $10 each. Take this device with you everywhere instead of your heavy book!. It is $259 at Nook.com. Also Kate Spade and Jonathan Adler created adorable cases for the Nook!
I know that my cousin, Bradley will love this. The iSpin is a portable DJ mixer. You take 2 iPods, and you can mix your music. It is $199 at Fashionationstyle.com